Product Index
Informational Links
Connect with us

Item Details
Recommended Items
Scappo01
2009-2010 Scappo Artbook
$19.95

sofa-iso02
Collected trade of the popular web comic.
$17.95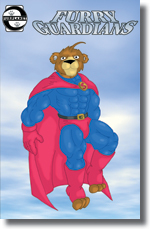 Cyber-FurryG-01
A new full color furry superhero comic!
$7.95
Item Reviews

Volle of Vinton
This book is quite the page turner with many twists and turns, with the perfect balance of drama and romance!
Andre Arias
1/13/2013
Read Reviews

Related Items

A novel by Kyell Gold
$19.95

A League of Canids anthology.
$15.95

Kevin Frane's first novel!
$17.95